Georgy Kiesewalter. In Artists' Studios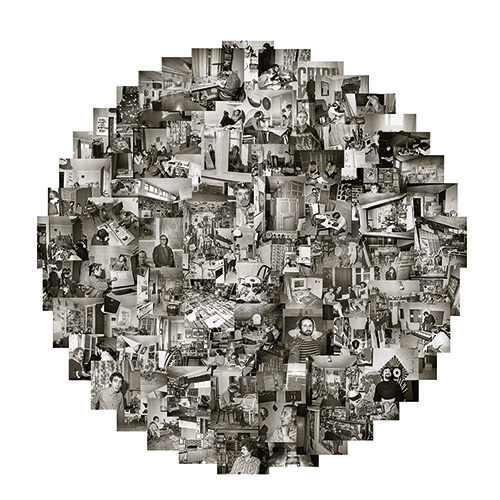 The catalogue of the exhibition OTHER SPACES. Artists' Studios Through the Lens of Georgy Kiesewalter features pictures taken by Georgy Kiesewalter at the studios of Soviet nonconformist artists as well as their own works created during what was to become the last decade of the USSR. Captured in his pictures are the interiors of the studios; episodes of the creative process; completed works, many of which are now part of collections across the globe; openings of unauthorized exhibitions; parties and get-togethers, that is, all the small details that help viewers get a glimpse of the bygone era and experience its ambience.
The second part of the catalogue presents works that were created by the artists in those studios - from the collection of Ekaterina and Vladimir Semenikhin, as well as from the collections owned by the MANI Museum, the Artist's Estate and the Prigov Foundation, Mikhail Alshibaya, Elena Kuprina-Lyakhovich and Maxim Lyakhovich, and Georgy Kiesewalter.