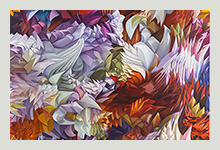 Through drawings, to the stars. Per tractus ad astra
February 16 - April 2, 2023
This exhibition is part of an ambitious project bringing art and science together that Rostan Tavasiev has been working on for a few years now. The exhibition features drawings and sketches of gigantic sculptures designed for outer space. According to the artist's concept, the sculptures would be made of planetary nebulae. They could be more than 30 trillion kilometres tall or wide.
The project was inspired by Rostan Tavasiev's discussions with astrophysicist Sergey Popov. The artist and the scientist held a series of interviews on the possibility of creating works of art in outer space. To further deepen his knowledge of the subject, Rostan attended the Basic Astronomy course at the Lomonosov Moscow State University, from which he graduated with honours.
More...
---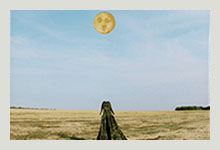 ARCADIA
February 16 - May 14, 2023
In ARCADIA, Anastasia Tsayder explores the metamorphoses of the post-Soviet urban space: uniform buildings and districts are engulfed by unruly bushes and trees, which seem to be hoping to return to their natural state that people cannot control. "A garden city," a utopian idea once championed by Soviet Socialism, is gradually turning into a forest of a city.
The plants are both the result and the illustration of the transformations that followed in the wake of economic upheavals and also an integral part of those changes. Just like the plants in Arcadia that are no longer restrained by people, the spaces occupied by the trees and bushes create voids, "non-places" in the fabric of urban districts that help us feel free, if only for a while, from the social pressure and control.
More...