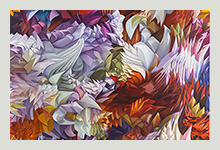 #moon_is_ours
January 23 - March 24, 2019
Dmitry Lyashenko's exhibition "#moon_is_ours", organized in cooperation with E.K.ArtBureau. This project is about the impossibility of escaping your own self, no matter how far you travel, even if you are going to the Moon. It also urges the visitors to bear in mind that technical breakthroughs and innovations do not necessarily guarantee changes for the better.
The boundless outer space is something people have been interested in for ages, but whereas they could only dream about space travels before the second half of the 20th century, nowadays, flights to the Moon no longer seem to be out of the ordinary. Colonization of Mars, space tourism and other suchlike things, which previously belonged in sci-fi novels and films, are something we see in news broadcasts on the TV these days.
More...
---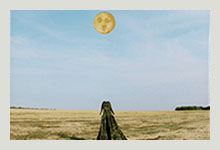 NEW LANDSCAPE
January 23 - March 24, 2019
Group exhibition New Landscape features seven photography projects exploring the landscape as a means to reflect on the new post-Soviet culture. The artists focus on the everyday and the mundane, that which is habitually ignored yet provides abundant information about contemporary Russian society.
The changes that Russia has undergone in the recent decades have been dramatic and they are clearly manifest in the landscape. The global transition from the industrial society to the post-industrial has been augmented by Russia's transition from the planned economy to the free market, from the Soviet to the post-Soviet. Uniform shopping malls, gated communities, urban sprawl - for the featured artists all these come as manifestations of the new post-Soviet landscape being born. Brought together the works create a portrayal of what may be a transformation of a landscape and a culture unprecedented in scale and pace.
More...
---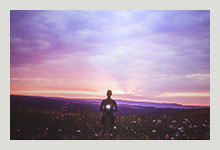 Being and Time
January 23 - March 24, 2019
Valentin Korzhov's personal exhibition.
Displayed at the "Being and Time" show are possible earthly incarnations of the geometry of celestial bodies as Valentin Korzhov uses photos of galaxy clusters, nebulas and asteroid belts to make prototypes for his works. The artist has created a unique method of connecting the dots of light sources on the pictures of space he uses to model his objects.
Valentin Korzhov's works, on display at the Ekaterina Cultural Foundation, resemble "cosmic casts", which hardly seem to be human-made, telling the visitors about the forms of life across the Universe. The artist gives shape and form to intangible cosmic voids. By asserting the primacy of the "ideal law" of being over time, he materializes the relationship between civilization and outer space. Valentin Korzhov's oeuvre refers to the archaic knowledge of the Universe. Back then, your idea of the "dimensions of life" depended on your imagination. This approach could also prove applicable nowadays as a means to cognize being and time.
More...