Three Volumes Dedicated to the Work of Dmitry Krasnopevtsev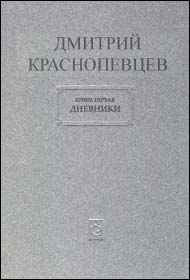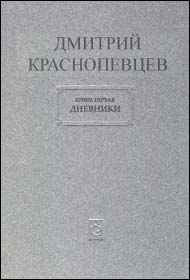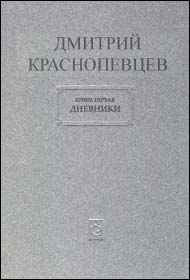 Dmitry Krasnopevtsev is one of the most distinguished Russian artists of the second half of the 20th century. His work has been widely recognized throughout the world, and his pieces have taken a worthy place in the world's largest museums, becoming points of pride for collectors in more than 30 countries in Europe and America. In his 50 years as an active artist, Krasnopevtsev has created more than 1,000 paintings, in addition to etchings and pieces of graphic art. His life and work were deemed sufficiently significant and interesting to merit an exhibit displaying his studio in the Pushkin Museum of Private Collections at the Pushkin Museum of Fine Arts. In addition to his works, the exhibit also carefully preserves various objects that the artist collected: ancient folios and vessels, shells and stones, dried fish and sea creatures, tree branches and roots, and other objects that inspired the artist in his surrealist landscapes.
Literary sources on Krasnopevtsev are few and far between. Just over 100 reproductions of his paintings have been published in a few small catalogs and books, and his graphic art has been partially published, as have fragments of his journals. The low print quality of the materials that have been published prevents the reader from seeing the true value of the artist's mastery — the ultra-fine glazes that give his work the famous Krasnopevtsev's "antique color." A new three-volume publication printed with the support of the Ekaterina Cultural Foundation intends to fill this void. It is dedicated not just to Krasnopevtsev the artist, but also to Krasnopevtsev the multifaceted personality, the philosophy reflected in his work and the lofty intentions of his art. This is the first extensive publication of his work, including paintings — most of which were previously unknown — as well as his graphic art and literary work.
The first volume contains Krasnopevtsev's journals, illustrated with the artist's drawings. The switch from personal adventures to images allows us to become more familiar with the artist's creative world. This is the essence and content of the first volume. The second volume contains reproductions, etchings and graphic art, as well as Krasnopevtsev's early work. The third volume holds the paintings that most vividly demonstrate the "metaphysical still life" — the combination of symbolism and surrealism that has been the artist's main genre for many years. The second and third volumes also contain articles by art historians.
This book should be of interest to specialists, collectors, and a wide range of art connoisseurs alike.