Erik Bulatov's book "I Live On"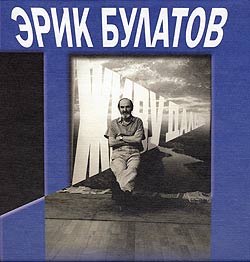 On May 25, 2009 the Ekaterina Cultural Foundation hosted the presentation of Erik Bulatov's book "I Live On".
The 75-year old painter continues his creative work with great vigour. His book was named after the recent large painting by Bulatov most impressive for its conceptual interpretation.
The book includes Bulatov's own articles and interviews from different years, which were published in separate catalogs before and now are creatively recasted by the author, autobiographical texts, as well as unpublished speeches and articles.
In the book the painter writes about himself, his creative credo, classical Western and Russian art, as well as contemporary art and his place in it.
The project was realized by the cultural institution "Artist. Producer. Theatre" Publishing House with the support of the Ekaterina Cultural Foundation.