"The Moscow Times", October 16, 2008
Gracious Grace Kelly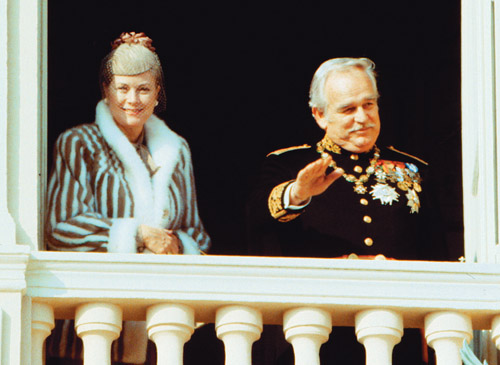 Even as the Mika hit fades from the airwaves, the words "Grace Kelly" have burst back into Moscow, with a photo exhibit documenting the late actress and monarch's dazzling life: "The Epoch of Grace Kelly, Princess of Monaco," which will run until Dec. 3 at the Ekaterina Cultural Foundation near Kuznetsky Most.
Organized by Monaco-based center the Giraldi Forum, the exhibition has been imported as part of a cultural exchange between Monaco and Russia, after a three-month stay in Kelly's adopted home. The original project was by-and-large dedicated to the person known as "Her Serene Highness," as opposed to the woman with an affair-filled Hollywood career as one of Alfred Hitchcock's bewitching sweethearts. The Ekaterina exhibit, unlike the strictly regal portrait presented by the Giraldi Forum, will take viewers into her non-continental past.
Clothing, jewelry, correspondence and photographs will first transport viewers all the way to Philadelphia, where Kelly was born into a family of athletes and actors. Gifted and ambitious, the budding actress charmed her way into acting school in New York, the place she called home even after Hollywood stole her from Broadway. After 11 feature films, an Academy Award, and rumored romances with everyone from Bing Crosby to the shah of Iran, Kelly was swept away from the American spotlight by still another suitor: Prince Rainer III of Monaco, whose marriage to her effectively ended her acting career, right in its prime. On particular display will be her later years as the bearer of three children, including the reigning Monegasque ruler Prince Albert II, and a leading patron of the arts in her Mediterranean principality. With a divine smile and stately grace, Monaco's beloved icon can be seen in all her glory.